INTRODUCING AN AWARD-WINNING AMERICAN SINGLE MALT WHISKY
Courage & Conviction sets the new standard for American Single Malt whisky, rivaling the finest in the world.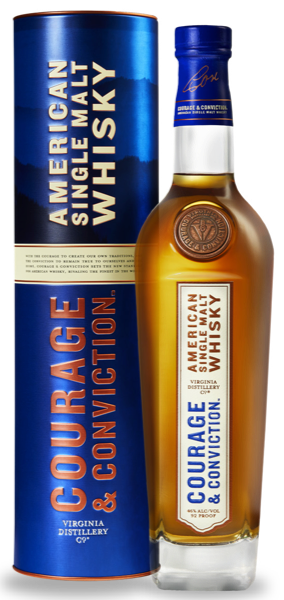 AN AWARD-WINNING AMERICAN SINGLE MALT
Since its release in 2020, Courage & Conviction has been receiving the highest praise, earning achievements from some of the industry's most accredited publications.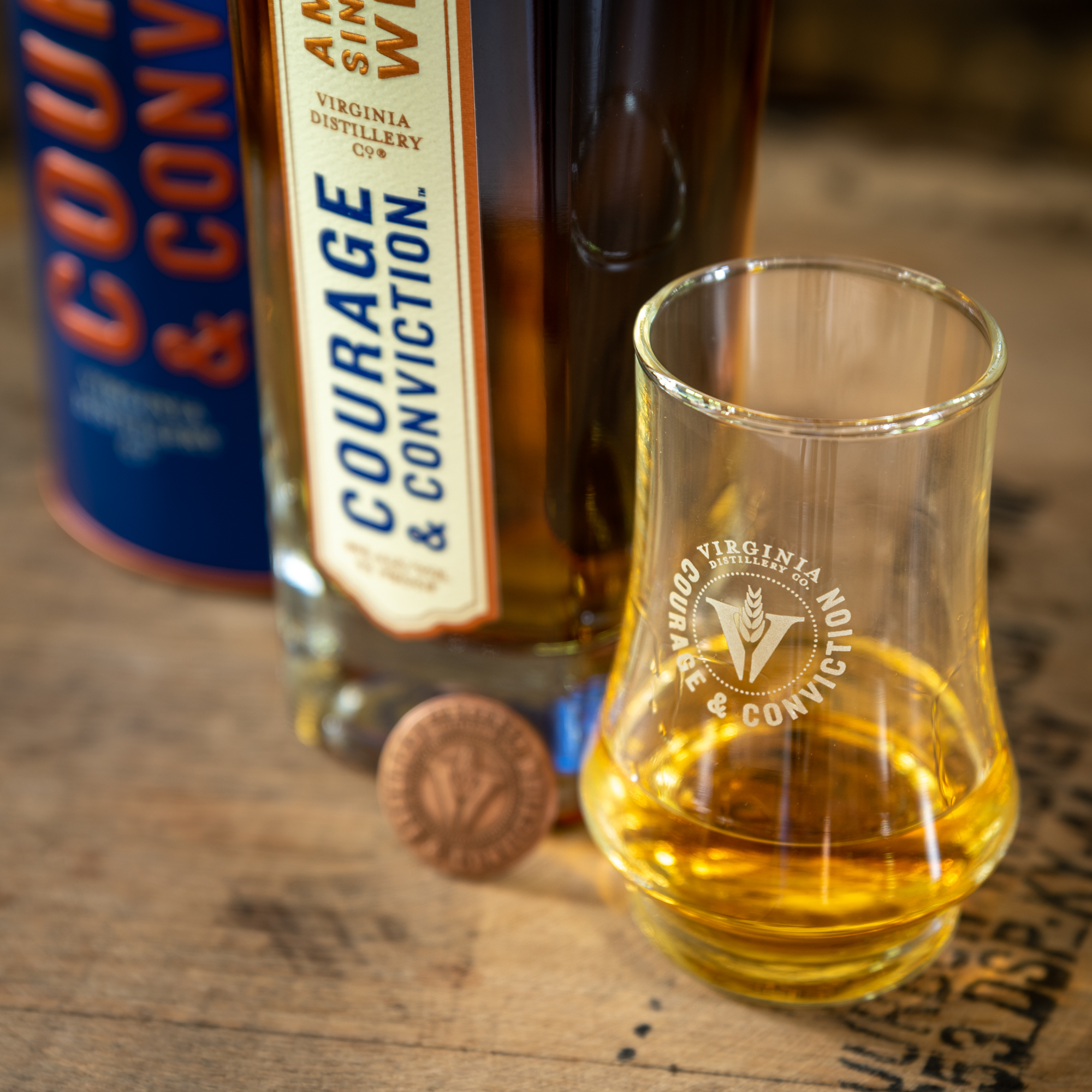 "HAVE THE COURAGE OF YOUR CONVICTIONS"
Using the highest quality malted barley and fresh spring water fed from the Blue Ridge Mountains, Courage & Conviction was developed to leverage Virginia's climate, allowing the broad temperature shifts to add depth to our whisky.
The whiskies of Courage & Conviction, developed under the tutelage of Dr. Jim Swan, feature three core cask types:
BOURBON CASKS: Aging in former Bourbon casks sourced from Kentucky adds notes of vanilla, caramel, butterscotch and toffee.
CUVÉE CASKS: This innovative "STR" cask is sourced from premium European red wine products, bringing notes of raspberry, cherry, brown sugar, cocoa and baking spice.
SHERRY CASKS: Using three different Sherry casks, Fino, Oloroso and Pedro Ximénez, gives the whisky notes of cherry, fig, golden raisin and caramelized plum.
PURCHASE YOUR WHISKY ONLINE
Courage & Conviction and other Virginia Distillery Co. whiskies are now shipping to 40+ states. Get free shipping on orders over $100.
MEET THE WHOLE CREW
Say hello to Courage & Conviction Bourbon Cask, Courage & Conviction Cuvée Cask, and Courage & Conviction Sherry Cask. These new expressions are available at your local retailer and for online ordering.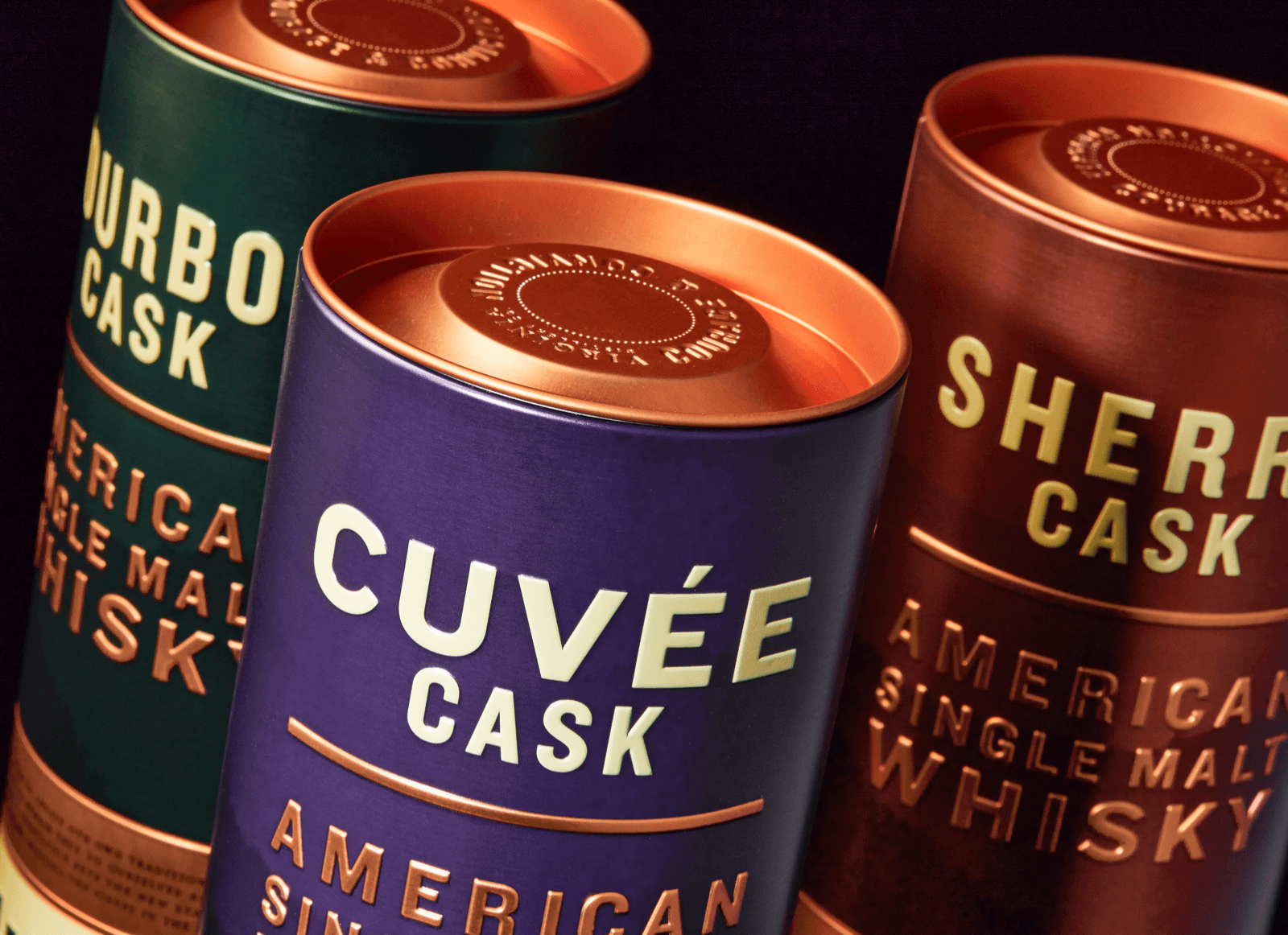 JOIN US FOR A LIVE VIRTUAL TASTING
Join Virginia Distillery Co. alongside other whisky enthusiasts in an upcoming virtual tasting of Courage & Conviction and learn what makes this whisky unique.